Hello world!
After months and months of planning, we're 'soft launching' Vegbox today.
Our joining up form is in place. We have a phone number. Our friends Ali and Eli have designed our amazing logo and vegetable characters.
We've been to visit Ripple Farm in Kent, who are our first suppliers. We even made 'potato superhero' characters out of Ripple Farm potatoes and cocktail sticks to inspire us and keep going through the hard times!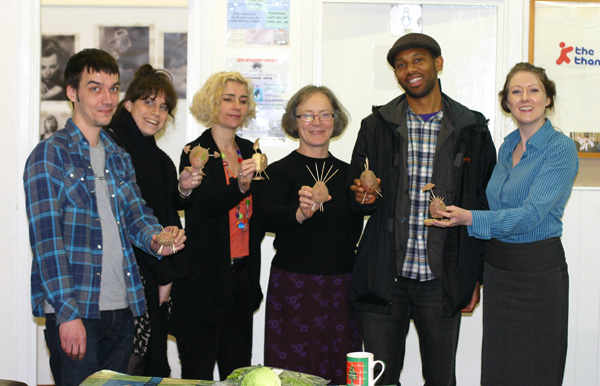 We're based at The Thanet, an amazing community centre in west Kentish Town. We'll be packing vegetables in their yard every Wednesday morning before taking our vegetable bags to various pick up points round Kentish Town for collection.
We pack our first bags on Wednesday 5th September. Sign up by 29th August to ensure you are on board for September!
Finally, a massive thank you to all the team at Growing Communities who have mentored and supported us through their Start Up Programme – we couldn't have done this without you.
Onwards…